CV March 2017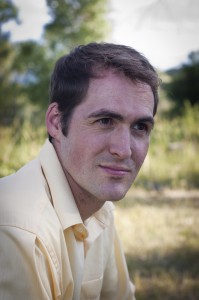 Amos' music has been heard on WFMT in Chicago, WQXR in New York City and PBS. His music spans a wide range of genres including chamber and orchestra concert music, jazz, as well as music for film, theater and dance. His music has been commissioned and performed by the International Contemporary Ensemble (ICE), Atlantic Music Festival Contemporary Ensemble, Third Millennium Ensemble, Eclipse Theater, Barkada Saxophone Quartet, Chicago Q Ensemble, Access Contemporary Music (ACM) and the Chicago Composers Orchestra among many others.
Amos' music has been heard at various venues and Festivals around the world including The Ear Taxi Festival, Preston Bradley Hall Sunday Salon Series, Atlantic Music Festival, Illinois Musicians Festival at Grant Park, North American Saxophone Alliance Conference, Old Synagogue chamber music series in Mainz Germany, An Die Musik in Baltimore MD, Music Institute of Chicago, Court Theatre and the Green Mill among others.
Amos has received special recognition and finalist awards from ASCAP, League of Composers (ISCM), American Prize, Columbia Orchestra, the Macarthur Foundation and the Illinois Arts Council, and has won numerous grants including the 2013 IAS professional development grant through the Illinois Arts Council, a Lucerne fellowship through the Chicago sister cities program and the Swiss benevolent society, as well as the 2008 Evanston Cultural Arts Grant and several Chicago Community Arts Assistance Program Grants (CAAP).
Amos was recently awarded a Chicago DCASE Individual Artist Support Grant for his one hour musical revue, 'The Squeeze' - premiered October 14th 2016. In addition to finishing up two new album projects (one of which being the Squeeze), he is completing a string quartet commission from the Cliff Dwellers Arts Foundation; all to be completed by the Winter/Spring of 2017.
As a saxophonist Amos has performed with New Millennium Orchestra, Access Contemporary Music (ACM), Hard Art Groop, Chicago Composers Forum, MAVerick ensemble, Jedlicka Performing Arts Center, VOX 3 Vocal Collective, Hiz Film studio Productions and the Alvarez Orchestra among others.
Amos has taught music theory at Chicago State University and the Peoples Music School in Chicago. He currently teaches Theory and Aural Skills at the University of Illinois Chicago and substitute teaches at Chi-Arts, Chicago's Fine Arts High School. He has served on the board with New Music Chicago for three years and is an active contributing member with Access Contemporary Music. He received a Master's degree in composition from the Chicago College of Performing Arts at Roosevelt University and a Bachelor's degree in Saxophone performance from Northern Arizona University.